State Grid Corporation of China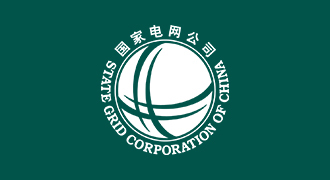 In 2008, the annual number of patent applications and patent granted number of the State Grid Corporation of China (hereinafter referred to as State Grid) were 2,362 and 567, respectively. In 2012, the numbers of corporation's annual patent applications and patent granted number increased to 10,124,000 and 1,066, respectively. During the 5 years' period, the annual number of invention patents granted by State Grid has also increased from 57 in 2008 to 1,066 in 2012. By the end of 2012, the corporation had accumulated a total of 16,399 patents.
The State Grid's achievements in intellectual property work have been affirmed. In 2010, State Grid was named as 'the second batch of national intellectual property demonstration enterprises'. In 2011, State Grid, relying on its Patent Service Center, established an "Enterprise Intellectual Property Education Base" together with Shnfan Law Firm. In 2012, the State Grid was rated as the 'Intellectual Property Leading Project Implementation Unit in Beijing Central Enterprises'.
The State Grid continuously strengthens the analysis and utilization of intellectual property information resources and effectively conducts the corporation's scientific and technological innovation work. The corporation maintains a close cooperative relationship with Shnfan Law Firm, conducts patent analysis on UHV, smart grid and other technical fields, and completes the patent layout of 12 scientific and technological research teams. At the same time, with the assistance of Shnfan Law Firm, State Grid takes intellectual property as the medium, patent licensing and paid transactions as the means, and actively carries out the promotion of new technologies and the transformation of results in accordance with the principle of 'resource sharing'. A number of outstanding scientific and technological achievements such as reactive power compensation devices and substation inspection robots have successfully industrialized, which has obtained great economic and social benefits.