Xiuzheng Pharmaceutical Group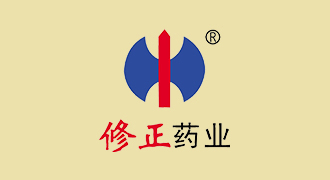 Xiuzheng Pharmaceutical Group has a state-level enterprise technology center, which is also a national engineering center, post-doctoral workstation, and has branches in Shenyang and Shanghai, and has undertaken the drafting and formulation of some Chinese medicine standards. There are more than 500 well-known pharmaceutical experts and researchers at home and abroad, nearly 80 independent intellectual property products, and more than 1,000 patents here. It maintains close cooperation with Shnfan Law Firm, a well-known domestic intellectual property agency.
Xiuzheng Pharmaceutical Group is based on the whole world, taking the modern bio-pharmaceutical and modernization of Chinese medicine, forming the industrial layout of the "eight major preparation bases and six raw material bases". At the same time, Xiuzheng Pharmaceutical Group adhered to the strategy of implementing the national power of intellectual property and reached a strategic agreement with Shnfan Law Firm.
With the professional strength in the intellectual property community, Shnfan Law Firm has formulated a detailed intellectual property development plan for Xiuzheng Pharmaceutical Group. It strives to achieve a strong IPR in 2020 and enter the world's top 500 enterprises. For Xiuzheng Pharmaceutical Group, a technology-intensive pharmaceutical industry, patents are largely synonymous with industrial competitiveness. As a 'dark horse' in the field of modern Chinese medicine industry, Xiuzheng Pharmaceutical Group pays more attention to the protection of intellectual property within the enterprise. 'Patents are the vane of the industry'. Xu Jing, dean of the Shnfan Research Institute, said that this is based on the patent's "protect first and implement second" feature—prior patent applications, followed by market promotion. It can be analyzed and predicted for industry development through patents, and then they provide decision-making reference for the enterprise.